This morning, as I'm puttering around getting ready for my day, I have the television on, as usual. Normally we watch the news, or the Weather Channel (Old Folks' MTV). This morning I was surfing, and came upon Bill & Ted's Excellent Adventure. Just as they has escaped from the Black Knight by racing through the Medieval Village in the wagon, das Kind wandered sleepily into our room. He looked at the people getting into the time machine and said "That's a Privy!".

So I spent a few minutes explaining the concept of "Phone Booth".

He left for school saying "Be Excellent, Dude!" Sometimes this "Mom" thing is pretty cool. :)
I'll post a real post soon about the Big Vacation (tm), the Festival, and how my life's been (crazy) recently, but I just wanted to share this with you:
This is twice now I've come home early from a performance day. Yuck! I am so sick and tired of being sick and tired. And I keep feeling like I'm letting people down, making people cover for me, and not pulling my weight. I really hate it.
Mood:

sick


We are busily packing, and I'm doing the last few things before I shut down the computer and pack it up, too.

Tonight, I'll be re-logging in, in Las Vegas! ("Oh yeah, Vegas, baby!", as das Kind has been saying.)

My Itinerary is as follows:

Las Vegas 6/11-6/15
San Diego 6/15-6/18
Anaheim 6/18-6/23
(Disneyland 6/20)
Fresno 6/23-6/26
Vacaville 6/26 -6/28
(Fair Oaks RenFest 6/27)
San Francisco 6/28-6/30
Home 6/30

If you're anywhere along this route, and want to meet up, jsut let me know. I'll have my cell phone, and if you don't already have the number, jsut ask, and I'll send it to you.

*hugs*
Hi All!
Mood:

excited
I am in the process of finalizing our Vegas/California plans for June. We're coming out for my parent's 50th wedding anniversary. They were married in Las Vegas, and they want to go back for their 50th anniversary. We figured the three of us would tag along, too. Then we kept talking, and thought, well, we should go visit family, while we're in the neighborhood, and then got to talking about what ELSE they'd like to see and do, since we'll be in California, and well, I got our tax refund, and it all morphed into a kind of a whirl-wind "if it's Tuesday this must be Belgium" kind of thing. So, we'll be at Disneyland on June 20th, and the Fayre Oaks Tudor Fayre the 27th. (yes, der Hauptmann, das Kind and I can't travel without going someplace in a costume at least once.) Who wants to meet up?
Mood:

bouncy


I am back from the Connecticut work trip, and the weekend at Jamestown for MTA. I didn't dress out, but I was on the injured reserved list. (I made an ER visit; Darvocet is a wonderful thing!) I had to work a half day on Friday, so I didn't ravel with the caravan, but rode down separately. I helped set up camp a little on Friday, and met the crew for Mongolian BBQ Friday night. My arm, which had started to hurt Thursday night, was getting worse. It hurt so bad Friday night and into Saturday morning that I found the nearest urgent care facility, and was treated. I slept most of Saturday, and lazed around the hotel. We (parents and das Kind) visited the site this afternoon, and left for home after a late lunch at Cracker Barrel, around 2:30. I talked to der Hauptmann about 8:30 - they broke camp and got on the road around 8-ish. The unit won 1st place in Best Camp, 1st place in Best Tactical Demonstration, and either 2nd in Best Cooking and 3rd in Best Costume or 3rd in Cooking and 2nd in Costume; he couldn't remember which. They're all pretty tired, and won't be getting back here until probably midnight or just after.

I just took another round of Advil and Darvocet, and I'm calling it a night.
Just a short note.
Mood:

tired
Please read to the end of this post, and then decide what you can do to help.
For those of you who don't know what I do on the weekends, I am a reenactor and historian. I am one of the Living History Directors at the Maryland Renaissance Festival, where I have been privileged to lead a fine group of people who portray the household of Sir Thomas and Lady Kytson, at Hengrave Hall.
Hengrave Hall, as some of you know, is not merely the focal point around which the Living History Company of St. George at the Maryland Renaissance Festival exists; it is also a very real building, located near Bury St. Edmonds, in Suffolk, East Anglia, England. It is a very old manor house, having been listed in the Domesday Book, which was written for William the Bastard to detail all of the holdings in his newly conquered kingdom. Its ownership passed through various hands, and by the early 1500's it belonged to Edward Stafford, Duke of Buckingham. Buckingham sold it, along with several other properties, to an up-and-coming young mercer named Thomas Kytson (later Sir Thomas), who set about renovating and expanding the old house into one of the grand and stately manors that so typified the age of Great Tudor Building. It is an embattled manor-house, built along the quadrangle with inner courtyard style. It is made of yellow limestone specifically quarried for the purpose, and has stone dressings with expensive and specially-commissioned architectural features, including octagonal turrets and an oriel window over the front entrance that includes original 16rh Century Arms of the Kytson and Gage Families, as well as the Royal Arms of King Henry VII. In the great hall there is an oriel window with fan vaulting by John Wastell, the architect of the chapels at Eton College and King's College, Cambridge. Its gateway, according to Mr. Gough in his Additions to the Britannia, vol. ii. p. 82. edit. 1789, "is of such singular beauty, and in such high preservation, that perhaps a more elegant specimen of the architecture of the age in which it was erected cannot be seen."
The Kytsons never fully accepted the break with Rome, and enclosed their chapel to become part of the manor house to keep their recusancy concealed. Because of this, it contains one of the finest collections of pre-reformation stained glass in existence today, including 21 lights of Flemish glass commissioned by Kytson and installed in 1538, depicting salvation history from the creation of the world to the Last Judgment. This is the only collection of pre-reformation glass that has remained in situ in a domestic chapel anywhere in England.
Hengrave Hall underwent major alterations 1775 and again 1897-1900, and yet still contains much of it's original work and flair, including stone fireplaces, oak door cases with ogee-molded chamfers; first-floor coved ceilings of trefoil form, with molded cornices; and a large limestone fireplace in the dining room in Renaissance style with Ionic columns, strapwork, and painted coat of arms.
It has hosted King Henry VIII, Queen Mary I, and Queen Elizabeth I on their Royal Progresses, and King James I for a family wedding. It was the home of madrigalist John Wilbye and composer Edward Johnson. It is a unique witness to nearly 1,000 years of English history, and stands in mute testimony to the artists and architecture that transformed the country. It has an American link as well, for Margaret, the sister of Sir Thomas Kytson the Elder, married into the Washington family, and is an ancestress of George Washington, and Sit Thomas Kytson the younger married Elizabeth Cornwallis, whose many-times-removed grand-nephew Charles Cornwallis led British troops against his cousin George.
The Hall itself passed from the Kytson to the Gage Family, and from there to the Lysaght family in 1887, and the Wood family in 1895. It was then bought by the Religious of the Assumption, who ran a convent school until 1974, and then founded an ecumenical Community of Reconciliation and Christian Conference Center. Hengrave Hall has inspired the thousands who passed beneath its stately entrance and served their callings upon its grounds, and the thousands who know of it only as off-site home of a group of devoted reenactors who are dedicated to preserving and sharing the knowledge of Renaissance customs, skills, crafts, and folkways.
And now it needs your help.
In 2005, the Sisters of the Assumption had to sell Hengrave Hall because they could not raise enough capital for necessary improvements. It's new owner, David Harris, has submitted plans to convert this long-lived, grand old house that truly IS living history, into private flats. I ask anyone and everyone that has been touched by this house, or by the Company of St. George and its mission at the Maryland Renaissance festival, or by Living History and reenactment activities of the Tudor and Elizabethan eras, or by a love of history and preservation, to please join me in urging the local zoning commission to disallow this plan, and the Heritage Trust to purchase Hengrave so that future generations may study and enjoy this most precious piece of property for the national jewel that it it.
Please help by writing positive, polite, and concise letters to the people listed below. These are the contacts for the conservation office. I am trying to get contact information for the Heritage Trust, and will post with it later.
Conservation Team,
Environment Directorate,
St Edmundsbury Borough Council,
Western Way, Bury StEdmunds, IP33 3YS
Christine Leveson
Principal Conservation Officer
T: 01284 757356
chris.leveson@stedsbc.gov.uk
Claire Johnson
Senior Conservation Officer
T: 01284 757339
claire.johnson@stedbc.gov.uk
Email: conservation@stedsbc.gov.uk
Thank you from the bottom of my heart,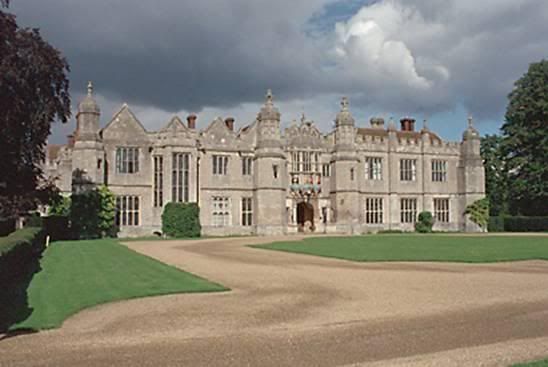 I'm not putting this behind a cut. I want as many eyes to see this as possible.
Mood:

worried


I love you all! *big hugs*!
Who sent thoughts, prayers, and good wishes, whether you wrote them or not. My Dad is home, happy, and, according to his doctor, pretty darn healthy. He has another check-up in 3 months, and we'll know more about how the cancer responded then.


My Dad is going in for prostate radioactive seed implantation today, as the final step in this phase of his treatment for prostate cancer. He's 73.

Thanks.
For prayers, happy thoughts, good energy, and/or warm fuzzies.
Mood:

worried


you can't plan when to have a baby, it "just happens naturally",

"bass" is another word for "butt",

and Jennifer Aniston in a tie is "a hottie".

God help us alll. :)
That I have learned in the last few days from my eight-year-old: